CoSF-D Mini Narrow Linewidth Single Frequency Fiber Laser
Time:2020.07.13 Source: Author:
Connet CoSF-D is a low-noise Single Frequency Fiber Laser based on Distributed Feedback Bragg Grating (DFB) technology. It has independent intellectual property rights and achieves a stable single-frequency laser output with single longitudinal mode, linear polarization, and narrow linewidth.
CoSF-D has very low phase and frequency noise and low relative intensity noise (RIN). Connet uses unique packaging technology to ensure low-noise DFB single frequency fiber lasers with excellent wavelength stability.
Connet uses extra-cavity technology to significantly suppress the relative intensity noise (RIN) of the DFB single frequency fiber laser, ensuring that the resonant cavity of the single frequency fiber laser is not disturbed.
CoSF-D Mini Narrow Linewidth Single Frequency Fiber Laser has a small compact size of 110x70x25mm with the sturdy package and output power of up to 20mW.
CoSF-D-ER-Mini is based on erbium-doped fiber with ultra-low phase noise and ultra-narrow linewidth (<1kHz). CoSF-D-EY-Mini is based on Erbium & Ytterbium co-doped fiber with quite low relative intensity noise (RIN) and narrow linewidth (<10kHz). The standard wavelength is 1550nm, and the optional wavelength range is 1530-1572nm, such as the standard wavelength under the ITU framework. Other wavelengths can be customized according to requirements.
Features:
Ultra-narrow linewidth <10kHz, <1kHz

Stable single frequency, single polarization output

No mode-hopping, no burst noise

Low phase noise and frequency noise

Low relative intensity noise (RIN)

High reliability

Small compact package: 110x70x25mm
Applications:
Distributed optical fiber sensing

Coherent LiDAR

Fiber optic hydrophone

Laser spectroscopy

Coherent communication

Gas absorption measurement

Cold atomic physics

Other scientific research
Test Data:
| | |
| --- | --- |
| Parameter | Test Result |
| Center wavelength | 1549.73nm |
| Output power | 20mW |
| Linewidth | 8kHz |
| SMSR | 55.46dB |
| Beam quality | <1.05 |
| RIN peak frequency | ~1300kHz |
| RIN peak | ~ -133dBc/Hz |
| RIN@10MHz | <-140dBc/Hz |
| PER | >25dB |
| Output isolation | >32dB |
| Output power stability (RMS) | <1% |
| Operating temperature | 0-50℃ |
| Storage temperature | -20-65℃ |
| Optical spectrum | Fig. 1 |
| Beat frequency spectrum | Fig. 2 |
| RIN | Fig. 3 |
| Phase noise | Fig. 4 |
Product Information:
| | |
| --- | --- |
| Product | CoSF-D Mini Narrow Linewidth Single Frequency Fiber Laser |
| P/N | CoSF-D-RS-EY-Mini |
| Operation mode | CW, Single Frequency, Single Longitudinal Mode |
| Output fiber | 1m PM1550-XP, 0.9mm jacket, FC/APC connector |
| Monitor fiber | Optional |
| Dimension | 110x70x25mm |
| Control interface | RS485 |
Test Environment and Power Supply:
| | |
| --- | --- |
| Parameter | Specification |
| Power Supply | +12VDC, 1A |
| Test Temperature | 25℃ |
| Humidity | <90% |
| Warming-up Time | <mins |
Schematic Diagram of Test:

Schematic Diagram of Spectrum Measurement

Schematic Diagram of Linewidth Measurement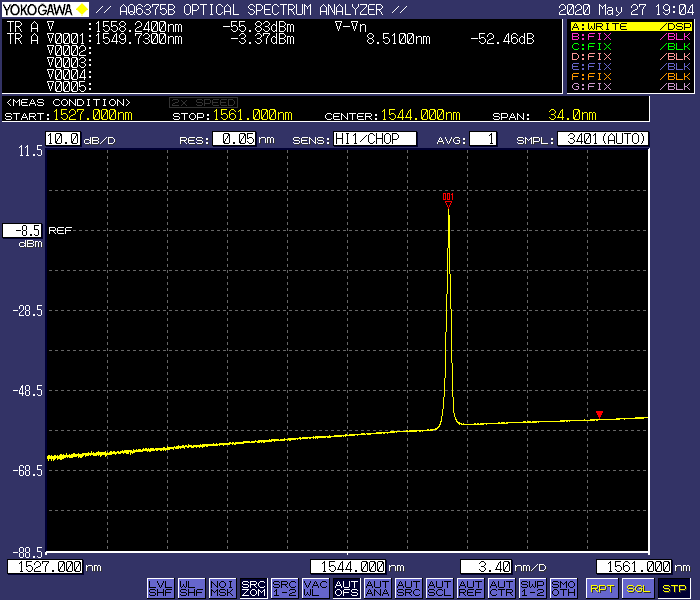 Fig. 1 Optical Spectrum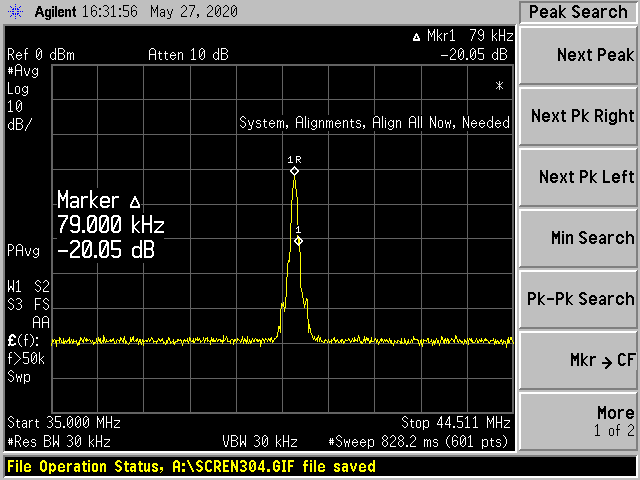 Fig. 2 Beat Frequency Spectrum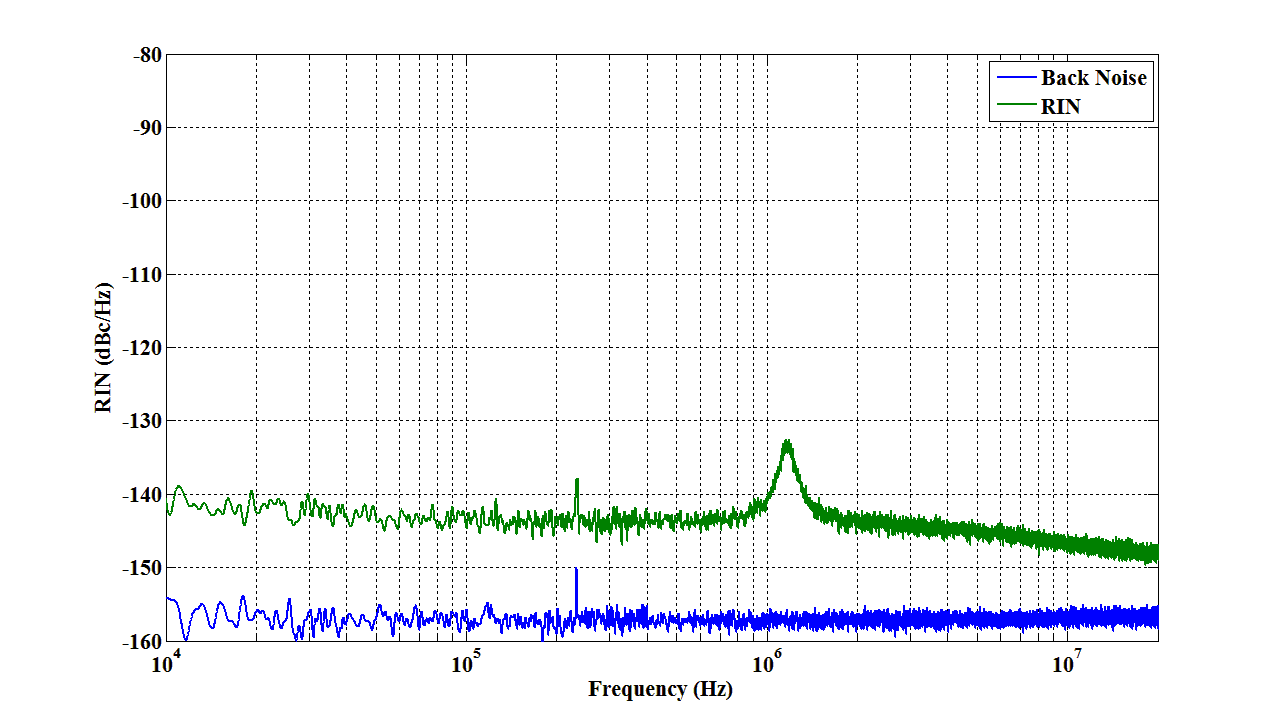 Fig. 3 RIN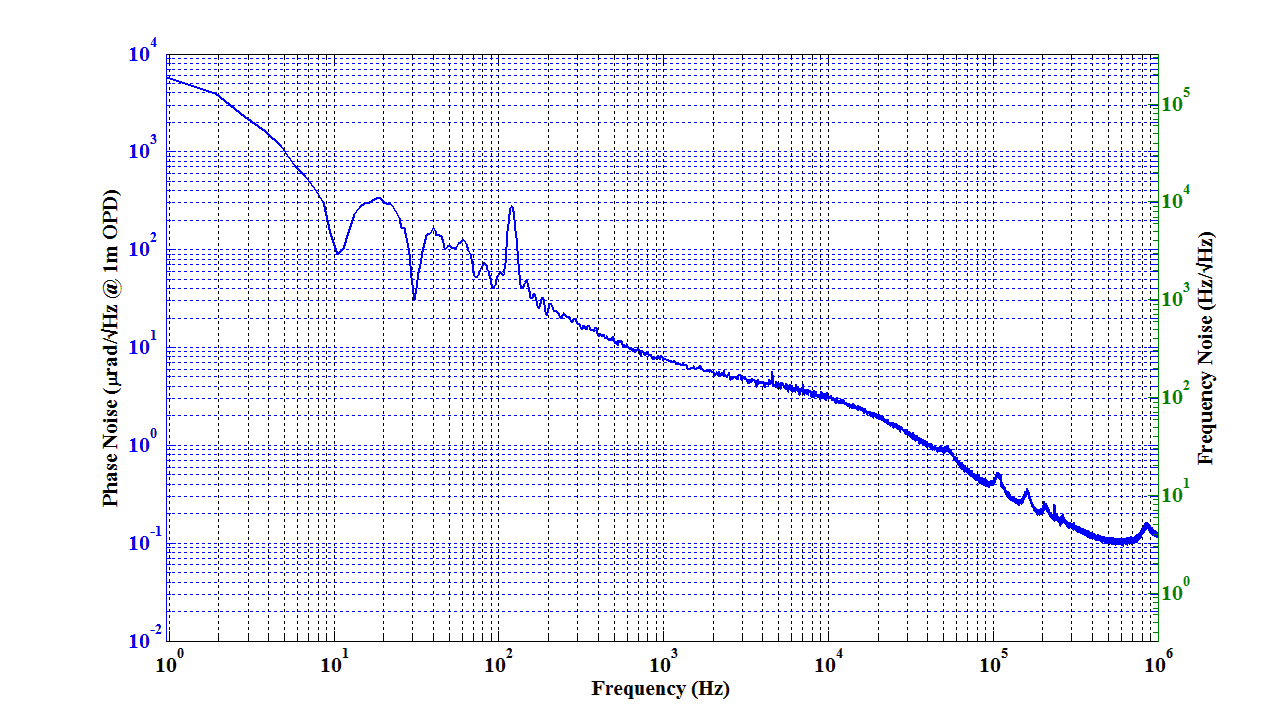 Fig. 4 Phase Noise