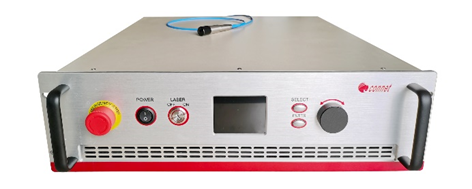 852nm Single Frequency Fiber Laser
Product Description:
Connet 852nm Single Frequency Fiber Laser is based on the technology of the mature 1.9um and 1.5um distributed feedback Bragg grating (DFB) type low-noise single frequency fiber lasers. Connet has the independent intellectual property rights on this technology. The nonlinear frequency conversion technology is adopted to achieve the stable 852nm single frequency laser output with the linear polarization, single longitudinal mode, and the ultra-narrow linewidth. Comparing with the traditional TA type semiconductor laser, CoSF-852-B has the narrower linewidth and the lower
phase noise and frequency noise, and better beam quality.
Applications:
• Cesium Atom Cooling
• Cesium Atomic Clock
• Rydberg Inspire
• Quantum Measurement
• Cold Atomic Physics
Features:
• Single Frequency, Single Longitudinal Mode, Linear Polarization Output
• Narrow Linewidth (<20kHz)
• Mode-hop Free
• Low Noise
• Output Power in Optical Fiber Type: 200mW
Specifications:
Parameter

Unit

Specification

Min

MIN

Typ.

Max

Part no.

CoSF-FC-852

Center Wavelength

nm

852+/-0.2

Output Power

mW

-

100

200

Laser Emission

CW,Single frequency, Single longitudinal mode

Beam Quality

M2

-

1.05

1.1

Linewidth

kHz

-

-

20

SMSR

dB

30

40

-

Output Polarization

Linear

Polarization Extinction Ratio (PER)

dB

18

20

-

Output Power Stability (PP)

%

-

±1

±2

Output Power Tunable Range

%

30

-

100

Wavelength Thermal Tuning Range

nm

0.3

0.4

-

Wavelength Tunable Resolution

pm

-

0.1

-

PZT Wavelength Modulation

Optional

PZT Modulation Frequency (Linear)

kHz

DC

-

20

PZT Modulation Wavelength Range

GHz

-

10

15

Operating Temperature

℃

0

-

40

Storage Temperature

℃

-20

-

60

Operation Voltage

VAC

100-240

Communication Interface

RS232

Output Fiber Type

PM780

Output Fiber Length

m

> 0.5

Output Fiber Connector

FC/APC

Dimension

mm

510x480x150
Ordering
I
nformation:
· CoSF-FC-852-<P>-<PW>-PZT-FA/COL
· P: package, B for benchtop, M for module
· PW:output power 0050: 50mW
· PZT: PZT fast modulation (optional)
· FA:FC/APC connector COL:Free Space Output
download
Related Products